Our Good Deals ►
OVS Holidays ►
A member...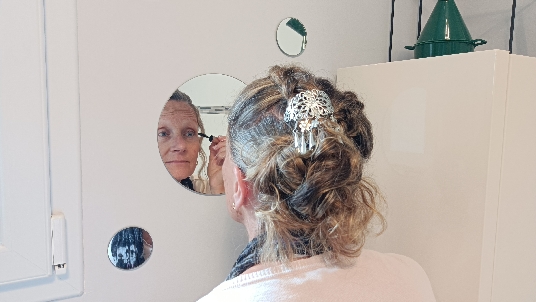 Pepsi
Event organized by a professional or an association
Vue 334 fois par 221 personnes.
Event # 1642051, créée le 01 03 2023
Event photo
Organizer
Event date
Start time
8:45 (pm)
Event description
Humour - Comédie
L'ART DU MENSONGE

JEUDI 23 MARS à 20H45
tout public
durée : 1H15
de Julien Sigalas
mise en scène Irina Gueorguiev
avec Wenceslas Lifschutz, Flore Fauchille

En amour mentir ça aide... ou pas ! Qui n'a jamais menti pour parvenir à ses fins ?
Qui n'est jamais tombé sur un mytho prêt à tout pour vous conquérir ? Sylvie ne s'attendait pas à retrouver Matthieu des années après l'avoir perdu de vue. Matthieu ne s'attendait pas à revoir Sylvie non plus. D'autant qu'il ne l'avait jamais vue avant et qu'il ne s'appelle pas Matthieu mais Alexandre. Mais quand on est célibataire comme Alexandre et qu'une fille magnifique vous prend pour un autre, n'est ce pas tentant de jouer le jeu ? C'est comme cela que Matthieu et Sylvie vont décider de se revoir, pour parler du passé et de tous ces moments forts qu'ils ont vécus ensemble. Sauf qu'à vouloir trop passer pour un autre, on se retrouve souvent dans des situations ingérables... Alexandre va vite en faire l'expérience. Sans mentir, une comédie à conseiller à tous les mythos et ceux qui veulent les débusquer.

Après de nombreux succès, "Même Jour Même heure", "La guerre des sexes aura-t-elle lieu ?", "Vous pouvez embrasser la mariée", Julien Sigalas continue ici dans "L'art de faire rire" avec sa toute dernière comédie.
Votre inscription à la sortie OVS a valeur de réservation ! La liste des pseudos sera imprimée et disponible à l'accueil, il vous suffira de donner votre pseudo.
Paiement au guichet par CB ou espèces.
TARIF OVS 13€ AU LIEU DE 19€
Rendez-vous dans le hall d'accueil à partir de 20H15 !

COMEDIE DE TOURS
39 RUE MICHELET
37000 TOURS
Multiple registration possible?
Maximum slots available
YesEx: John (+2)
21
Exact address
meeting location
To know the exact rendez-vous point, log in!
To know the exact rendez-vous point, log in!
List of registered members
(7/21 , available: 14)
Advertising
Waiting list
Nobody
( sortie suivie par 2 personnes )
To register to this event, log in!
There is 1 comment for this event.
To read a comment or add one, log in!