FÊTE DE LA MUSIQUE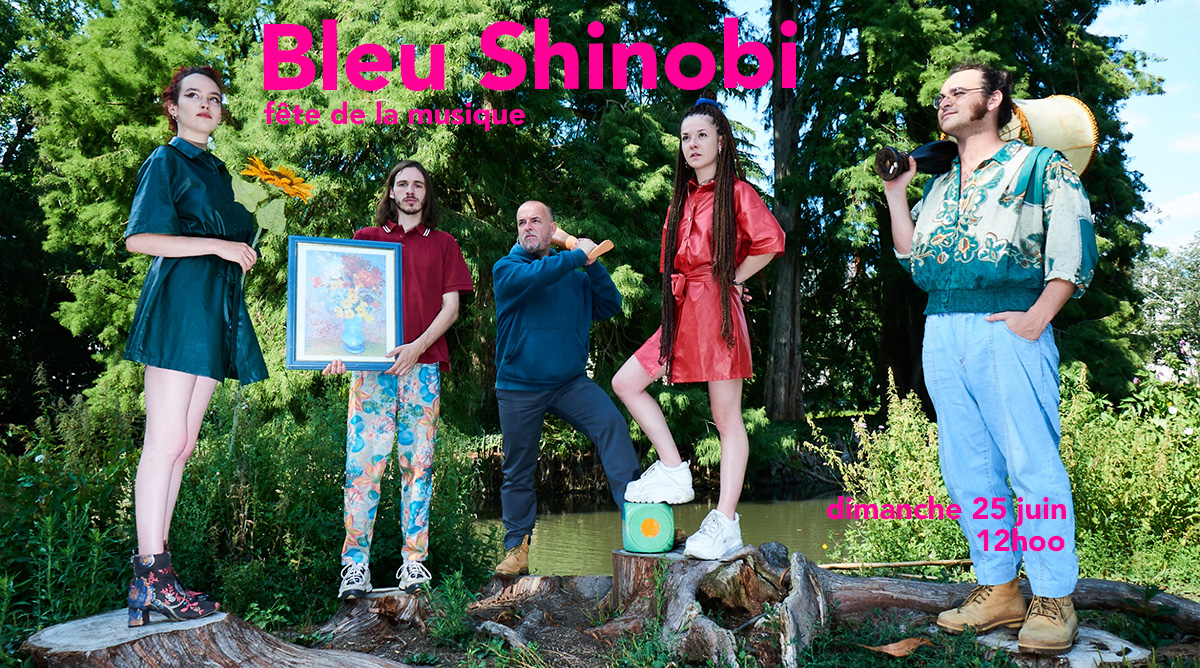 N'oubliez pas votre pique-nique !
À l'instar des Beatles et Beach Boys dans les 60's, ou plus récemment de Pearl and the Oysters, la jeune équipe de shinobis propose une musique délicate, insouciante et colorée.
Un esprit feel good qui n'est pas sans rappeler vos dernières vacances en combi Volkswagen ou votre ultime sieste estivale !
Bref, le programme idéal pour une fête de la musique détendue et familiale dans le cadre idyllique du beau parc de Mazières.
Fête de la musique
Amenez votre pique-nique !
Couverture, chaise pliante, verre et bonne humeur.
https://youtu.be/7Rl6DBYX_2I
https://youtu.be/gZnEDfix6h4
durÉe : 1h20
Tarif : Gratuit